Our Resources page includes a regularly updated selection of reports and publications related to destitution. Please click on the links to find out more:
Coronavirus Resources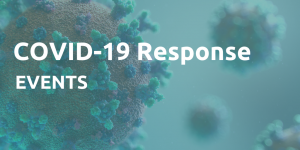 As part of our pandemic response, we're offering the below events and opportunities for members to take part in:
➡️ Free Human Resources guidance sessions for Full Members
In light of the changing HR situation many organisations are finding themselves in, we are currently able to offer Full Members of NACCOM access to free specialist HR advice over the phone with an HR consultant, plus access to relevant briefings if needed.
Each Full Member is entitled to a maximum of two hours HR advice. If you think you may need more than this, then please let us know.
How to access your advice session
To book your session please email Gill Taylor who is an HR consultant with specialist knowledge of the voluntary sector, to arrange a time. She is available Monday to Thursday between 9.30 – 13.00.
We're currently only able to offer this opportunity to NACCOM Full Members, however if you're a NACCOM Associate Member then please let us know that you are interested and we will try our best to support you.
➡️ Weekly members' Zoom call re' Coronavirus
We host a fortnightly members' Zoom call, a chance to chat with others across the network about how charities are respondong to the pandemic. This is a great opportunity for members to share thoughts and experiences, and to support others as we all work through this difficult situation. If you would like to join the call, please email Paul Catterall, our Network Development Worker.
The next meeting is scheduled for:
Tuesday 11th August, from 9.30am until 10.30am
➡️
Thematic member hub meetings
Following feedback from members, we have launched a series of 'thematic' hub meetings to explore the specific issues facing different types of accommodation project and drop-in services in the network, as we transition out of the pandemic.The first meetings took place in June 2020, and focused on:
Housing projects
Hosting projects
Night shelters
Drop-in services
The intention of the thematic hub meetings is to have an open and honest discussion on the "what-ifs" and the key challenges facing members going forward, and for us to identify together areas where we might be able to help and support members in finding workable solutions.
Following the first series of meetings, we are hosting a follow-up meeting for Hosting projects (details below) and may facilitate additional follow-up meetings for the other accommodation types in the coming months.
Next thematic hub meeting:
Topic: Hosting Meeting
When: Wednesday, 5 August 2020 at 14:00 – 15:00
Time: Aug 5, 2020 2 – 3pm
For details of how to join the call, please email Paul Catterall.
NACCOM Reports
NACCOM Submissions
---
Reports by, or featuring the work of, NACCOM Members
---
Reports produced in partnership with NACCOM
---
Publications by other agencies