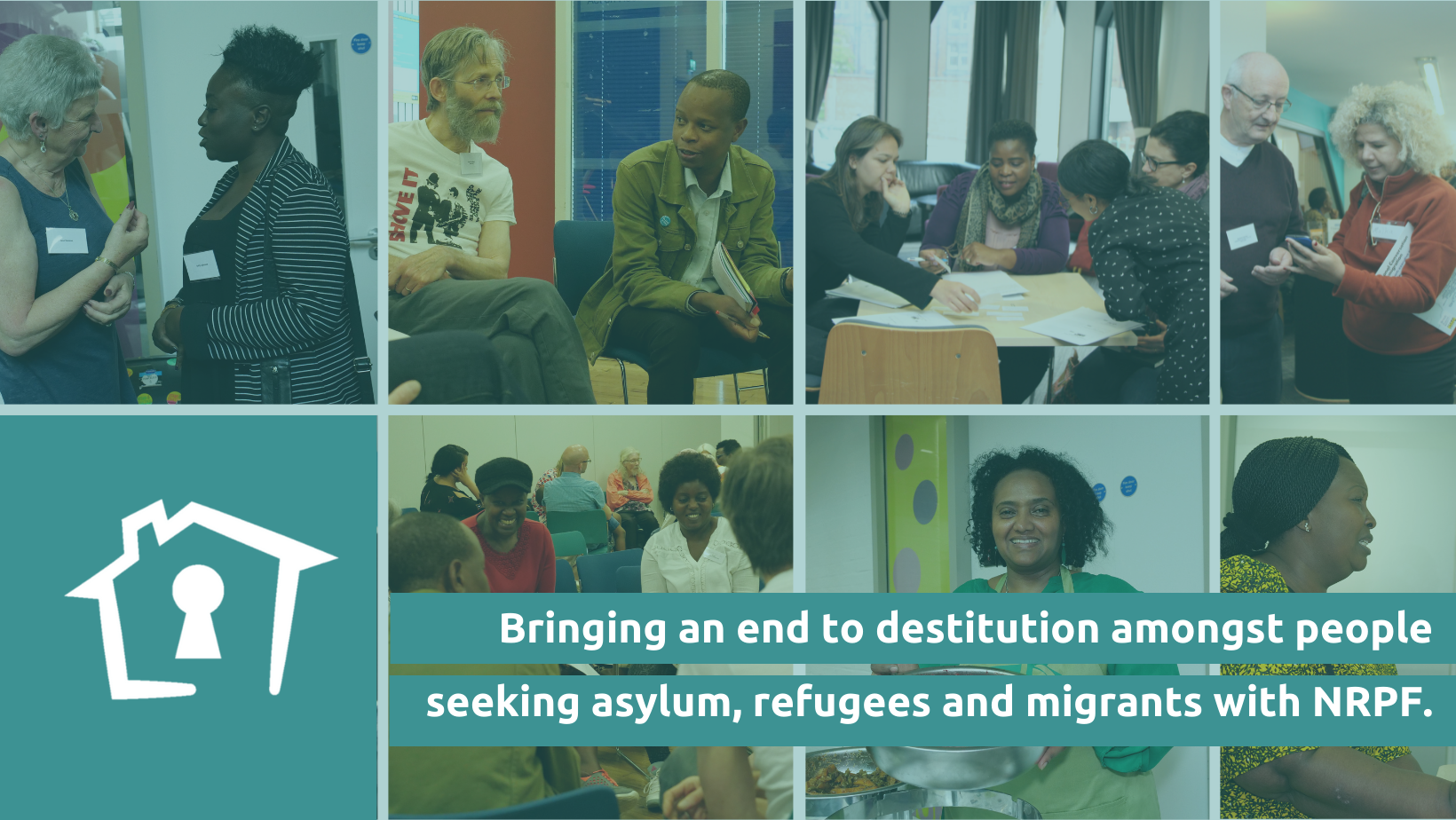 Our campaigning priorities to #EndDestitution 
NACCOM's vision is for the UK to have a fair, just and humane asylum and immigration system, which enables people seeking asylum, refugees and other migrants to be free from destitution and to live with dignity and agency. In order to achieve this, our campaigning priorities are; 
Repeal the Illegal Migration Act
Extend the 28-day refugee move-on period to 56-days
A major driver of homelessness amongst refugees and people in the asylum system is the move-on period, when people are asked to leave asylum accommodation and their support is stopped. Currently, people are given only 21 days (after a refusal) or 28 days (after a positive decision) before their support ceases and they are evicted from their accommodation. This pushes many people into homelessness and destitution, as they do not have enough time to find alternative accommodation and apply for other types of support (for example Universal Credit for new refugees). This period must be extended to at least 56 days. This would be in line with the Homelessness Reduction Act 2017 in England and would create a central and consistent minimum standard across asylum support in the UK. 
Extending the move-on period to 56-days would reduce the risk of homelessness and destitution amongst refugees and people in the asylum system. 
Introduce a duty to refer
The Homelessness Reduction Act 2017 introduced a duty on several public authorities to refer service users at risk of homelessness to Local Authority homelessness teams, but the Home Office was not one of the public authorities included. The Home Office and any relevant contractors such as accommodation providers, should have a statutory duty to refer people to homelessness services if they are made to leave their asylum accommodation and are at risk of homelessness. Any commitment to end rough sleeping for good can only be fulfilled if everyone is able to access statutory homelessness support, regardless of immigration status.  
Introducing a duty to refer would significantly reduce the risk of homelessness amongst people exiting asylum accommodation. 
Increase access to justice by improving the legal aid system
Ensuring that all people seeking asylum in the UK can obtain good quality legal help and representation, and can uphold their rights and access justice throughout the asylum process, is a central part of any functional, efficient asylum system. However, there are extensive areas of limited or no legal aid provision, and two-thirds of people have no access to an immigration and asylum provider in their local authority area. A properly funded, resourced and regulated legal aid sector, which is accessible to all, will reduce the asylum backlog, prevent people from receiving unjust refusals, and ensure that people can resolve their immigration status and move forward out of destitution.  
Reforming the legal aid system will empower people to move on from destitution. 
Introduce a statutory process to help people understand the asylum system
Research shows that a lack of understanding of the asylum system is a fundamental barrier to a fair and just process, and a driver of destitution, as people are not equipped with the knowledge to make informed decisions in their own best interests. Introducing statutory processes to ensure that communication from the Home Office is clear, accessible and explains the support and options available to people at each stage of the asylum process, including when they exit the asylum system, will empower people to take a more informed and active role in their claim from beginning to end. 
Improving information pathways for people in the asylum system will help to stop people falling into destitution.
Lift the ban on the right to work
In the UK, people seeking refugee status are banned from working while they wait months, and often years, for a decision on their asylum claim. Instead, they are left to live on just £6.77 per day, struggling to support themselves and their families, whilst the Government wastes the talents of thousands of people. Giving people seeking asylum the right to work means they can use their skills and live in dignity, not destitution. It could also benefit the UK economy by £333 million each year.  
As part of the #LiftTheBan coalition, we are urging the next Government to give people seeking asylum the right to work.