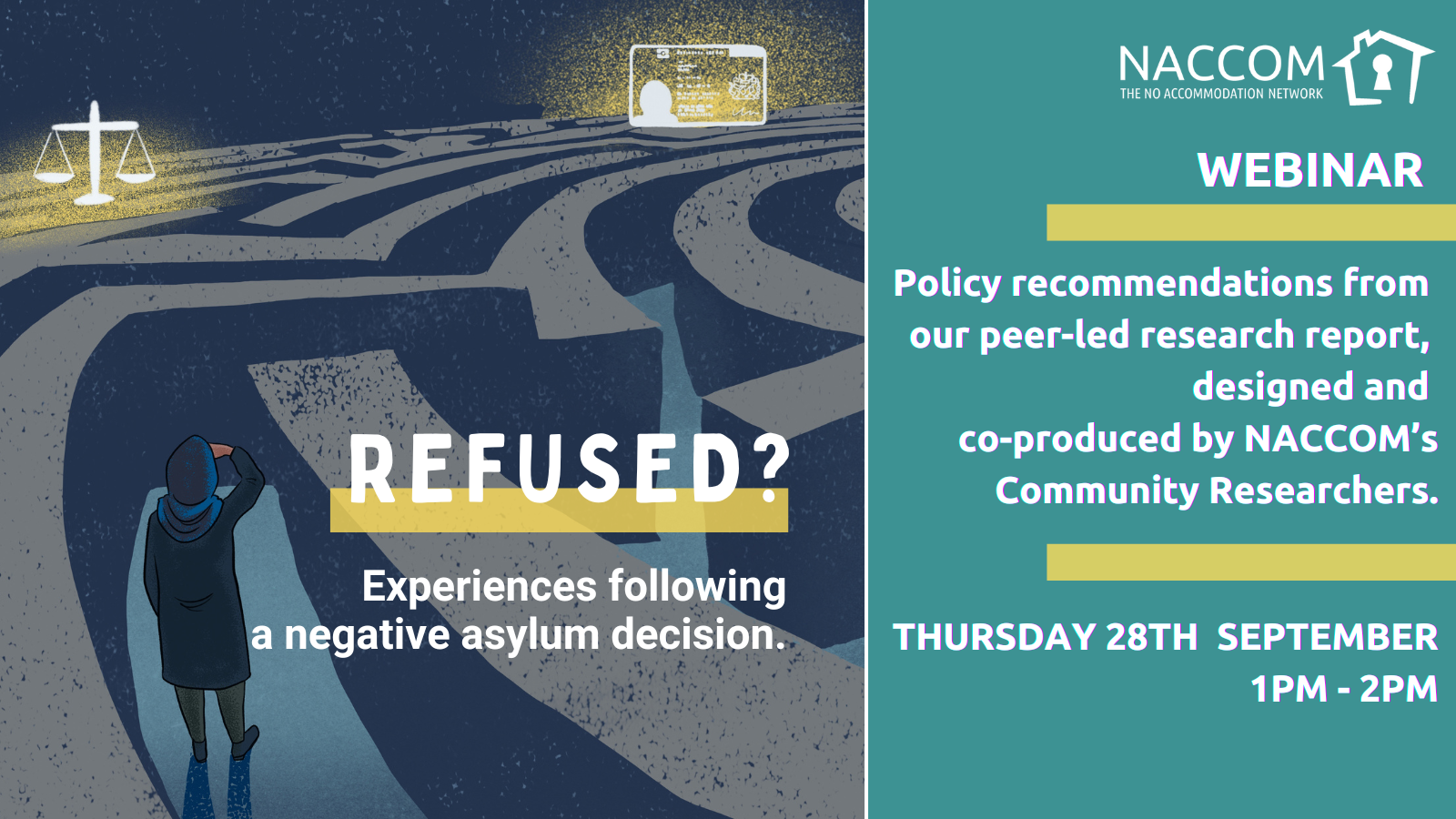 This peer-led research, which was designed and delivered at every stage by NACCOM's volunteer Community Researchers, Anum Ahmed, Geo, Kas, Nico, Afshan, and previously, J.A, explores the experiences of people who have received a negative decision on an asylum claim. It highlights the challenges that many people face as the result of a refusal, including homelessness, destitution, and mental and physical health issues, as well as difficulties accessing support such as legal aid, all of which create barriers to people resolving their immigration status and moving forward with their lives.
This free, hour-long webinar will focus on the comprehensive range of policy recommendations proposed in the report, aimed at creating a fair, just and more humane asylum system that does not push people into destitution and homelessness.
When: Thursday 28th September, 1pm – 2pm
Where: Online via Zoom
Book: Via Eventbrite
The webinar, which will be jointly led by the Community Researchers, will include presentations and discussion around these policy recommendations, plus learning and insights from delivering a lived experience-led participatory research programme.