Reflections and insights from our Summer series of regional member Hub Meetings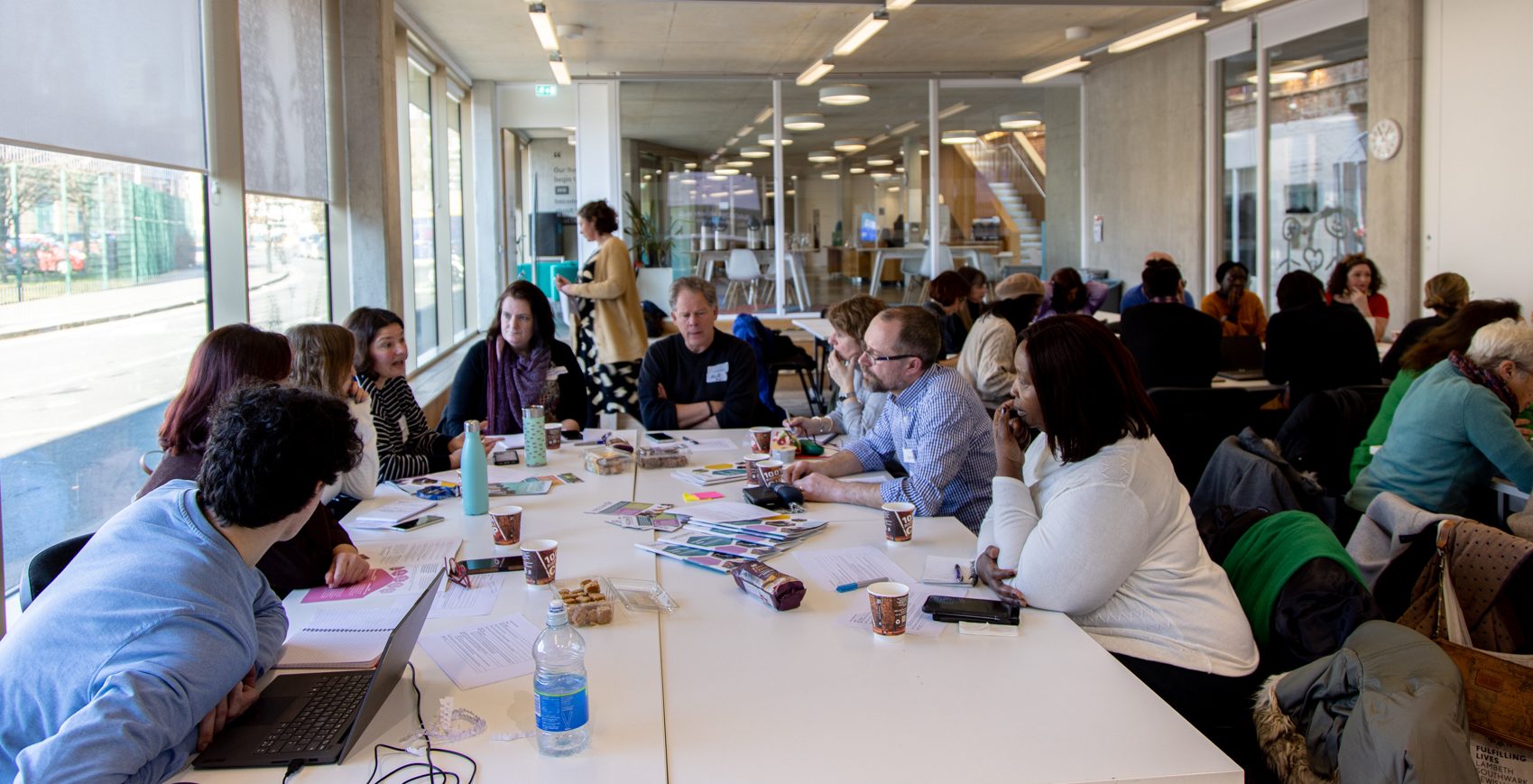 What are Hub Meetings and why are they important?
At the heart of the NACCOM network is the relationship we foster with our members. One of the ways we nurture and develop this is by bringing members together from each of our six hub regions to network, share good practice, and discuss current issues and concerns emerging from their frontline work.  
These bi-annual regional Hubs form an important part of our membership network, providing a safe space for members old and new to connect and come together in solidarity. The Hubs are also a valuable opportunity for the NACCOM team to understand emerging trends, challenges and opportunities in the sector relating to frontline accommodation and support provision, which help to shape our work both in the short- and long-term.  
Our Summer 2023 Hub series brought members together in five key cities – Birmingham, Glasgow, York, London and Bristol, and saw a total of 96 people from 42 member organisations and 12 invited guests attend.
Member feedback from this series of Hubs has included:
"Some really interesting discussions. It was very well planned and all ran very smoothly. Lunch was also delicious!! I think it covered a huge range of topics which meant we covered some really interesting and thought provoking topics. The well being activity at the end was really beneficial as well after a day of tough discussion." ~ Ella, Housing Justice

"Great, concise updates. Fantastic opportunity to meet other services and create strategic plans across small organisations." ~ Chloe, AFRIL
Trends and themes from our Summer Hubs
Whilst the challenges presented by the Illegal Migration Act (IMA) (which passed into law in July 2023) shouldn't be underestimated, some of the recurring themes that came up during our recent member hub discussions demonstrate the resolve and adaptability of our sector. The majority of members talked about uncertainty around the impact of the Bill, but the collaboration, sharing and community evident within the network demonstrate our members' ability to rise to the many challenges we all face in preventing and ending destitution. Read our blog on what frontline organisations can do to prepare for the impact of the IMA. 
➡️  Partnership working 
Increased awareness of the Illegal Migration Act and its likely implications has galvanised sectors beyond organisations supporting refugees and people seeking asylum (RSA organisations) and the homelessness sector, bringing new potential for collaboration. Others likely to see the impacts up close include the education, employment, physical and mental health, children's support and faith sectors. 
An essential part of partnership working is recognising and playing to one another's strengths. For example, some faith groups with similar aims and values may be in a position to support people with resources that RSA organisations wouldn't otherwise have access to, such as buildings, donations and volunteers. 
The importance of building good relationships with Local Authorities was also raised repeatedly. In particular, some organisations highlighted the long-term benefits of building connections and trust with Housing teams, Adult Safeguarding teams and Multi-agency Safeguarding Hubs. Some areas have local Refugee and Asylum Seeker Safeguarding Boards, often chaired by someone in the NHS, which help to ensure concerns reach senior officials in the Home Office and/or its contractors. 
The IMA is likely to lead to an increase in human trafficking, modern slavery and other forms of exploitation, which take place in rural as well as urban areas. Members highlighted the need to connect with voluntary organisations in rural areas to raise awareness of how the Act could impact them and people in the area, and how to prepare to support those affected. This also relates to the Government's plans to expand asylum accommodation and detention in areas with no – or little – history of this type of accommodation, which consequently means there are very few support services. One suggestion was for larger organisations with more capacity to take the lead by connecting with existing and fledgling voluntary sector organisations and developing their capacity and awareness of issues, so that local organisations are better prepared to offer support. 
The need for stronger connections and more skill- and information-sharing between RSA organisations was also highlighted by examples of less experienced organisations giving well-meaning, but ultimately ill-considered, advice to people seeking asylum, which often led to more work for other organisations. Such challenges are likely to be exacerbated by the IMA, as even advising someone to submit an asylum claim could have huge consequences. 
➡️ Training and sharing expertise and learning from others 
Some members stated that RSA organisations have a responsibility to share their understanding of the potential implications of the IMA and their expertise in supporting people seeking asylum with other services that are likely to be impacted but have little expertise in supporting this group, e.g. mental and physical healthcare, violence against women and girls (VAWG), and drug and alcohol services. 
On the other hand, many RSA organisations also have a lot to learn from other organisations, particularly in terms of how best to build trust with and support people who are undocumented, including victims of trafficking and modern slavery. Such organisations could include some with very specific expertise (e.g. in supporting migrants in domestic servitude; supporting people from a particular region/country from which trafficking is more prevalent; supporting people who have migrated and are affected by the UK criminal justice system; supporting sex workers, an industry with disproportionately high rates of undocumented workers), as well as larger organisations with particular expertise in supporting people who are undocumented or victims of trafficking and modern slavery.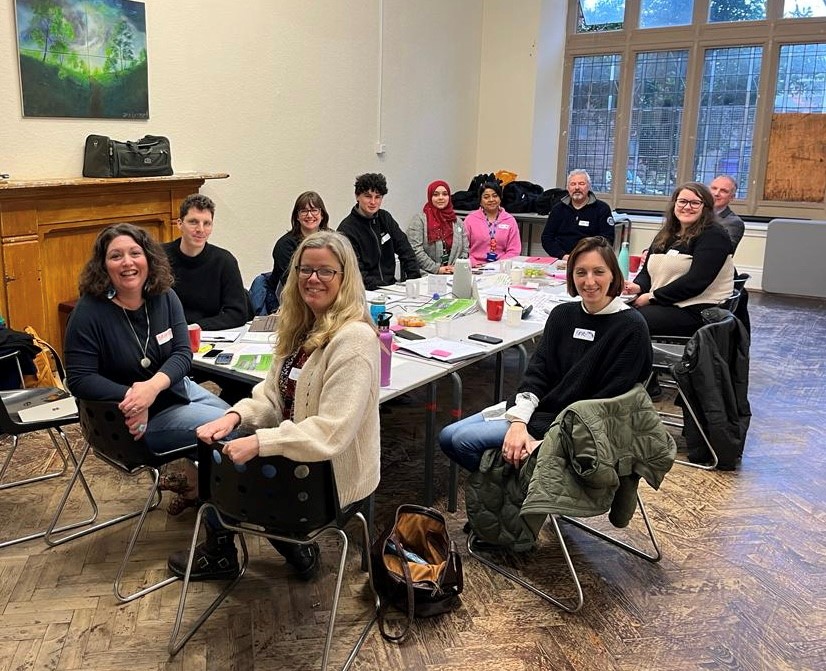 ➡️ Engaging with people and building trust 
The challenge of reaching those in need of support was raised repeatedly, particularly as people are, as a result of the IMA, more likely to avoid making themselves known to authorities or even charities because they fear being detained or deported and are unlikely to trust people they don't know. In addition, many people are likely to be isolated in detention or quasi-detention in barges and former barracks, not to mention people who have been trafficked or are living in modern slavery in rural and other areas.  
A possible route to building trust amongst people impacted by the IMA is for organisations to improve their understanding of informal community structures and other places people might go for support and community, and to build links with those places. For example, sometimes restaurants and cafes run by people from a particular ethnic background become informal community hubs for people from a similar background. Other places people might seek support include more formal community associations that exist to support people from particular countries or regions; faith groups; and foodbanks. 
Anecdotally, people seeking asylum who are accommodated in hotels often seek guidance and advice from other people seeking asylum who are living in the same hotel as them, rather than going to charities for support. This shows the importance of working closely with 'community leaders' to help build people's trust in local support services and to pass on reliable information. 
➡️ Community over hostility 
Members stressed the challenge of delivering sustainable accommodation services to people impacted by the IMA, especially given their lack of move-on potential due to having no route to regularisation. In light of this, there is a strong feeling that the most meaningful way of supporting people impacted by the Act is to foster community, which can play an important role in making people feel welcome, supported and positive. It may therefore be necessary to focus on services that emphasise community and for funders to realign their priorities and expectations accordingly, including reimagining what 'outcomes' look like. 
In order to successfully deliver services and offer opportunities that provide a sense of community, it's important to listen to and incorporate the voices of people impacted by the Act, ask them what they want/need, and provide space for them to develop their own projects/activities. Examples of activities might include mutual aid, cooking together, etc. 
Education, training and volunteering opportunities can also increase people's self-worth and help them to have a stake in the struggle against hostile immigration policy. Such opportunities may be more effective if provided in accessible community spaces, such as churches or other faith groups. 
In the face of unconscionable hostility, community is one of the few things people may still be able to access, and providing meaningful opportunities to build community and solidarity may well save lives. 
➡️ Looking after yourself and your team – embedding wellbeing practice 
NACCOM understands the weight of the issues and challenges that affect members and the people they serve every day. Our commitment to encourage members to embed wellbeing practices into their services and teams is important and key to looking after ourselves in order to sustain our work. 
Our work to embed this within the NACCOM network took shape through the delivery of a wellbeing activity designed by Collective Scotland during our hubs series. Through a short, facilitated, creative session, members were encouraged to create collages about what inspires them in their work and come together to reflect on the final pieces to identify common themes and inspirations, which were evident throughout. Although this activity wasn't designed to fix systemic problems around destitution, it highlighted the importance of being kind to ourselves and encouraged reflections on how members could deliver this within their own personal practice and within their organisations.