We are pleased to announce that Renae Mann will be joining the No Accommodation Network (NACCOM) to take up the role of National Director.
Renae joins NACCOM from Refugee Action, where has been the National Business Development Manager since 2016. She brings a wealth of experience on issues relating to people seeking asylum, with refugee status and migrants with No Recourse to Public Funds from her work in the UK and overseas. During her time at Refugee Action, Renae developed their restricted fundraising strategy securing significant funds to strengthen access to justice and support for people seeking asylum and refugees across the UK. She previously led the Asylum Support Partnership at the Refugee Council, and has supported charities, private and public sector organisations to strengthen their impact as an independent consultant. She is a trustee of London Plus, the voice for civil society organisations in the city, and the MigrationWork Trust, the home of the Community Integration Awards.
Renae is based in London and will take up the National Director's post from September.
Renae Mann, NACCOM's incoming National Director, said;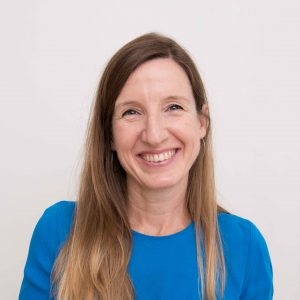 "NACCOM is a highly respected charity, amplifying the voice, practice, and advocacy of its UK-wide network to achieve its vision to end destitution for people seeking asylum, refugees and migrants with NRPF. I am honoured to be taking over as the new National Director.
Now more than ever, people who are seeking asylum, refugees and other migrants need NACCOM and its members to end their needless destitution by creating a humane and just immigration system. I look forward to working with NACCOM's members, partners, and supporters to influence the public debate on the treatment of people with protection needs within our immigration system, with the voices of people with lived experience of destitution at the centre of that change."
Jonathan Darling, Vice Chair of Trustees at NACCOM, said:
"We are delighted that Renae Mann is joining NACCOM as our new National Director, and very much look forward to working with her as a board. Renae brings strong experience in the refugee sector, a commitment to working collaboratively, and dynamic and engaging leadership that will enable NACCOM to address the challenges faced by our members, whilst foregrounding the voices of those with lived experience of the asylum system. In leading our excellent team, Renae's ambition and strategic vision will ensure that we continue to develop and enhance our network, support our members, and work tirelessly to end destitution.
On behalf of the board and everyone at NACCOM, I'd also like to take this opportunity to offer sincere thanks to Hazel Williams for her three years of outstanding leadership as National Director. Her commitment to social justice, ability to inspire the best in her colleagues, and passion for building relationships within and beyond the network are inspirational, and have been central to the significant progress and development NACCOM has seen under her leadership."