NACCOM has joined a new coalition, Together With Refugees, which launches on the 10th May. The campaign is calling for a better approach to supporting people seeking sanctuary that is effective, fair and humane.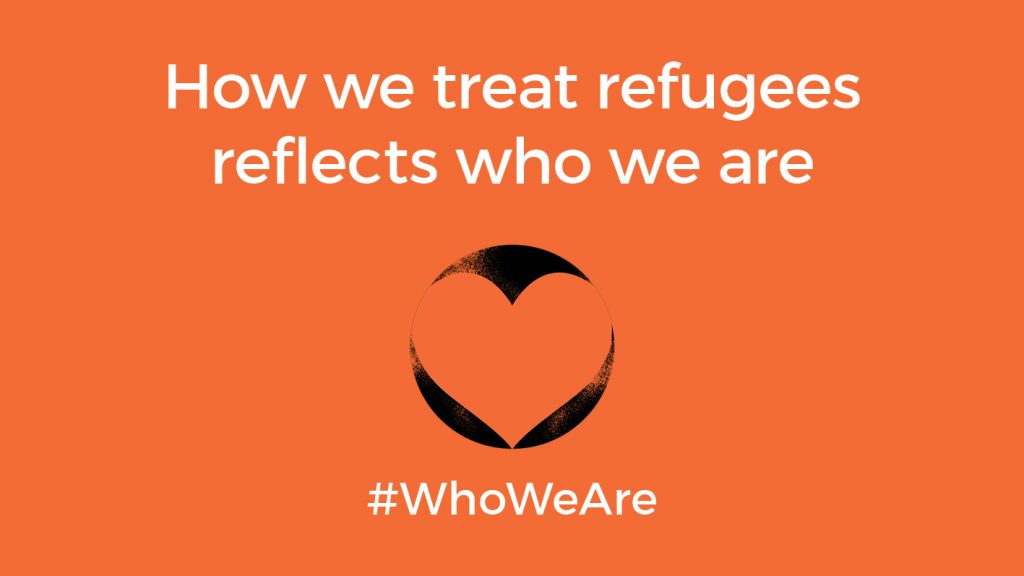 It is founded on a simple, but powerful, set of shared convictions:
How we treat refugees is about #WhoWeAre. At our best, we are welcoming and kind to those facing difficult times. If any one of us feared for our lives or for our loved ones, we'd want to know that others would help us to safety. Together, we are calling for a better approach to supporting refugees that is more effective, fair and humane. This means standing up for people's ability to seek safety in the UK no matter how they came here and ensuring people can live in dignity while they wait for a decision on their asylum application. It means empowering refugees to rebuild their lives and make valuable contributions to our communities. And it means the UK working with other countries to do our bit to help people who are forced to flee their homes.
What is the campaign calling for?
People can seek safety in the UK, no matter how they came here
People can live in dignity while they wait to hear if they will be granted protection
A fairer, faster and more efficient system to decide whether people will be granted protection
Refugees and their local communities can build better futures together, with proper support for local councils to do this
Why a new coalition?
NACCOM, alongside our members and many 100s of other organisations working across the migration and refugee sector, is part of an existing movement of solidarity with and between refugees that is passionate, active, diverse and people-powered. However we also know it is stretched, fragmented, and under attack. We acknowledge that we need to do more to connect with 'persuadable' audiences who are sympathetic to our cause, and that people with lived experience of the asylum system have not had the power or prominence in our movement that they should.
Whilst Together With Refugees is focused on achieving change in the longer term, the Government's latest proposals, as put forward in their New Plan for Immigration, will be a key focus in the coming months. The campaign will complement other campaigns by providing a broad tent to rally under – especially at key moments as the legislation progresses through parliament.
How can you get involved?  
➡️ Join the coalition. By groups signing up it will strengthen and unify our voices to demand deep change to the UK's approach on asylum and refugees at this critical time for our cause. For more information on how you can join the coalition, get involved and contribute your ideas to future plans contact [email protected].
➡️ Mobilise your supporters behind coalition campaign action, share the campaign on your social media channels, and engage your community media. Some important moments for joint action will include:
10 May when the coalition launches;
The run up to World Refugee Day on 20 June
July around the 70th anniversary of the UN Refugee Convention
Autumn when the Borders Bill is set to be debated in Parliament.
We'll be providing more information on ideas for local-level and national action around these.
➡️ Share with your networks. Encourage other organisations to sign up!