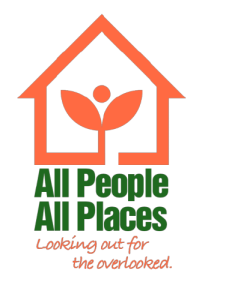 All People All Places (APAP) is a registered charity founded in 2010. We support homeless adults of all ages, genders, ethnic groups and immigration statuses, including those with no recourse to public funds. APAP has a Christian ethos, working with people of all faiths and those with no faith. Our service is inclusive of LGBTQI+ and disabled people.
We have a a strong track record of delivering services to rough sleepers and those at risk of rough sleeping in Haringey and Enfield. Our mission is to help people break the cycle of homelessness working with a psychologically informed approach towards our guests, and working effectively and collaboratively with partner agencies, volunteers and the local community. We deliver three distinct projects across both boroughs:
– The Enfield Resource Centre is a day centre offering housing advice for rough sleepers and those at risk of homelessness in Enfield. Open Tuesday to Thursday, we offer a warm, welcoming and friendly space for those seeking advice and advocacy to move out of homelessness, or to prevent homelessness.
– The Annex is APAP's specialist 5-bed women's shelter based in Haringey. Alongside the accommodation, we offer our guests specialist support from our Women's Caseworker, who helps the guests form a plan and take actions to secure more stable housing.
– Winter night shelter provision in both boroughs from December-March.
Email: [email protected]
Phone: (0044) 7751 645 204
Website:  https://www.allpeopleallplaces.org/